Our unique and quality merchandise will enrich, enhance and uplift your spiritual & magical life.
many grown & cultivated by the House of Grimassi
---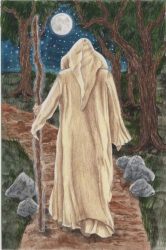 Session begins September 1st 2018
Are

you interested in finding your purpose? Are you interested in learning how to integrate material and non-material reality to aid in your soul's education, growth and evolution?
Come join us on a Path to your own self-discovery. This month of August is open enrollment in a Home Study Course on the Inner Mysteries. Lessons begin in September. It is a 7 month Course of Study with lessons delivered by email attachments. Members are provided with a private FB Group for further discussion and exploration of the lesson material.
For more information just follow this link
---
Order by phone at 413-384-2987
Monday - Friday 10 am to 6 pm EST.
Off the Grid on the weekends, Folks.
You are welcome to leave a message on Saturday or Sunday
________________________________________________________